A faith-based marriage preparation program
We invite you to experience our marriage preparation program which is designed with busy, faith-based couples in mind. We know that this is one of the most important steps in the process of preparing for a lifelong, fulfilling and successful marriage, and our goal is to provide the most comprehensive, enjoyable experience possible, that can also fit into our busy schedules.
Our group has over 30 years of marriage preparation and marriage counseling experience. We are Christians who believe that Christian Marriage is a sacred and serious vocation ordained by God and should be prepared for in a serious, prayerful and timely manner. Our program is Christ-Centered but sensitive and respectful to all faiths.
Please read more below about our 2-part program, and register for one of our upcoming events!
Should you desire additional counseling beyond the program, our staff are also available to provide follow up counseling.
OUR MARRIAGE PREPARATION PROGRAM
You and your fiancé will complete 2 different inventories and attend a 2-park workshop. The first is the ARNO TEMPERAMENT PROFILE which is an incredibly accurate tool we have used with over 10,000 people in the Twin Cities area.
The second is the pre-marriage inventory called PREPARE. This well-known and respected premarriage assessment has been used successfully nationwide for over 35 years.
Throughout our program, the importance of prayer and the scriptures will be emphasized and practiced.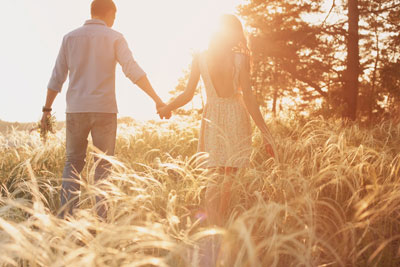 Then, you will also attend an ARNO TEMPERAMENT workshop where you will learn about God's gift of your Temperament: how God "hard wires" each of us uniquely. Through a review of and teaching about their own and one anothers' Temperaments, you will be guided in:
• Understanding yourselves and your partner
• Accepting yourselves and your partner
• Respecting yourselves and your partner
This includes your own and your partner's strengths, weaknesses and unique and non- negotiable needs and how to work with differences respectfully with God's help. This workshop is about practical and real issues that couples often struggle with and how to eliminate common issues by starting with more understanding of self and partner than most couples learn in lifetime of marriage.
First, you will attend an evening workshop where you will review the results of their PREPARE INVENTORY together as a couple. Our staff will facilitate couple, small group and large group discussions. The evening will also include teachings on all the important topics that couples need to discuss together before entering a life long marriage with one another. These topics include:
• Spiritual life together
• Making Christ the center of your marriage
• Couple prayer together
• Good communication
• Ability to resolve conflict in healthy ways
• Family backgrounds
• Attitudes about finances
• Children & parenting
• Decision making
• Stress
• Sex & affection
• Relationship roles & expectations
Find an upcoming workshop near you!
By completing this workshop, you will be eligible to receive a discount on your marriage license. You will receive a Certificate of Completion after completing the full workshop.
There are currently no scheduled workshops. If you are interested in hosting a workshop at your church, please contact us!
The cost is $750 per couple plus the cost of the scoring of their PREPARE INVENTORY ($35 per couple) and ARNO TEMPERAMENT PROFILE ($45 each). Lunch, snacks, and resources are included.