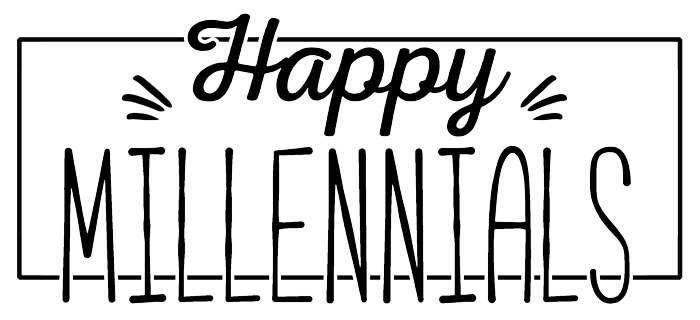 A workshop for Millennials about how understanding your Temperament can help you:
Develop meaningful relationships
Define your purpose
Give you a road map for life
Countdown to Happy Millennials
Could this be the jump start you've been waiting for?
Registration closes 11/30! Seats are limited!
What IS Happy Millennials?

Short answer: We created this workshop to help Millennials know and like who they are, to define and refine their direction in life, and to be intentional with every step they take. 
Longer answer: Millennials get a really bad rap in our society. On top of that, who even is a "Millennial"? It has as many meanings as there are Millennials. In our opinion, that's one of the coolest parts of this generation.  
If you were born between 1982-2000 (give or take, depending on who you ask), you're considered a Millennial. Are you proud of that? We think you should be. And we want to help you and other Millennials rise up to the potential of your generation. Did you know you're part of the largest living generation? Your generation is challenging and redefining the workplace, the use of technology, and the acceptance of self and of others. But your generation isn't done there; you want to make a significant positive difference in the world around you.
Millennials see potential: Potential in having a career that's actually fulfilling, in a family that's solid, in friendships that are authentic, and making the world around you a better place to live.
We believe this potential begins within

you

.
The happiest people are those that understand who they are, respect who they are, and appreciate who they are. They are fulfilled because they know what their purpose is and go and do it every day. Can you say that about yourself?
This is what the Happy Millennials workshop is all about. From that foundation - understanding, respecting, and appreciating yourself - we apply that to two of the most significant arenas of life: your relationships and your career.
We want to help you bring definition and focus to your life, to know your purpose, to empower you to go out and live it every day, and live a fulfilled life as a Happy Millennial.
"I'm not your stereotypical Millennial,
I want to read more about what's going to be covered in this workshop."
We didn't think you were! So glad you asked, read on... 😀
We'll begin with understanding your Temperament. You'll complete your APS Temperament Profile before the workshop, and receive it when you arrive. Your Temperament describes the core of who you are including things like: what motivates you, your energy level, how you relate to people, how you think and make decisions, your need for affirmation, and much more.
An interesting thing about many Millennials is that they love personality and gifts assessments! The ARNO Profile System is not just another one to add to the list, it is the most comprehensive, individualized and accurate assessment you'll do. You only need to take it once in your life, and it will provide years and years of insights and wisdom into every facet of your life.
I need to be there! Details, please!
Date/Time
Location
Cost
Food
Drink
Sunday, 12/3/17
3-7pm
Registration closes Thursday, 11/30 at midnight!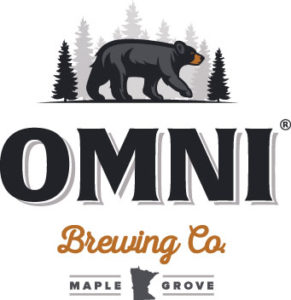 Ready? Reserve your spot now. Seriously. We've limited the number of seats available because we want to be able to connect with everyone who comes. If you have a group of friends you want to come with, we'd suggest registering everyone together so you know there are enough seats for you!
Registration closes Thursday 11/30 at midnight!
Ron Keller & Associates is a small team of people passionate about helping people to understand their wiring, via the Arno Temperament Profile. We work with all ages of people, levels of experience, and in all types of settings, from one-on-one counseling to consulting with executive corporate teams. From 40+ years helping hundreds (if not thousands) of people begin to understand, accept and appreciate themselves and discover their purpose, we know this tool works. It has deeply impacted our lives and we want to share this with as many people as we can. 
Dr Ron Keller
Owner
Resident Temperament Expert
Ron has his PhD in Counseling Psychology, and has more than 30 years of experience working with the APS Temperament Profile in his private counseling practice and corporate consulting work.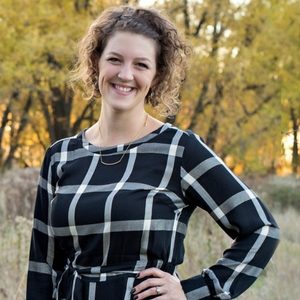 Britney Ahlmann
Program Developer
Resident Millennial
Britney has a BSB in Marketing from the Carlson School of Management at the UofM. She's a passionate person who loves people and talking about Temperaments.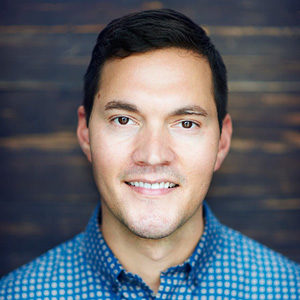 Joshua Keller
Joshua is in Property Management in the Minnapolis area, and is APS Certified. He's been exposed to Temperaments his whole life and has absorbed much wisdom and practical application along the way.
Have more questions?
We'd LOVE to talk to you!