Together Forever Workshop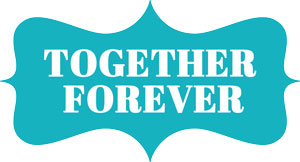 You can register for a Together Forever Marriage Preparation workshop here!
We are so excited to have you join us!
Please select ONE ticket for the dates that work for you, and then click register. (You cannot mix and match Friday/Saturday workshops, you must sign up for an entire weekend.) The ticket includes registration for one couple (2 people) and includes the 2-day workshop, 2 PREPARE inventories, and 2 ARNO profiles.
Included in the registration process is gathering information about your wedding date/venue/officiant and information about you, so please have it handy when you begin.
After the information is complete, you will be redirected to a secure payment page. Your registration is not considered complete until you have provided all required information and paid in full.
After registration, we will contact you about getting your inventories completed.
November Workshop-Day 1


November 1, 2019




6:00 pm - 10:00 pm

November Workshop-Day 2


November 2, 2019




8:30 am - 4:30 pm